The Winner of Free Book Friday is...
~ Hilory W. ~
Congratulations Hilory!
Thank you all for participating! We are enjoying offering this giveaway, and hope you return for the next giveaway on January 24th. In the meantime... enjoy the rest of Joyous Notions, and join in our Homemaking Blog Hop. :)
Have a blessed week, Ladies!
~~~~~~~~~~~~~~~~~~~~~~~~~~~~~~~~~~~~~~~~~~~~~~~~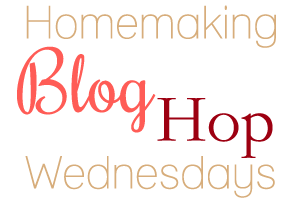 One thing we love to do in our work is encourage ladies in making their homes... we are so pleased to start this Homemaking Blog Hop each week! Please join us, and share your links!
Topics can include... crafting, homemaking, encouragement, recipes, homeschooling, sewing, quilting, organizing, anything that has to do with making our homes!


At the bottom, use the link tool to share your link, title and pick your image, it's so simple! And yes, you can share multiple links. =)
We appreciate a Tweet, FB Share, Pin or graphic share, but it's not required to participate! If you do link back, you qualify to be a featured hopper! Thank you!