This Friday, December 20th, is
Free Book Friday
! So be sure to check back here on Friday to participate in the giveaway! We will be giving away...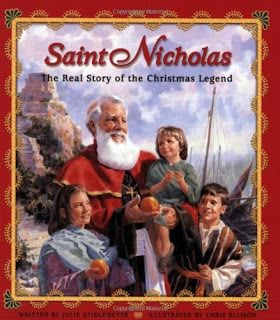 ~~~~~~~~~~~~~~~~~~~~~~~~~~~~~~~~~~~~~~~~~~~
Homemaking Blog Hop Wednesday
The Featured Hopper!
Each week, we are going to be picking our favorite link or links of the previous week's link-up and featuring them as the
Featured Hopper
!! Share your best blog posts with us and you might get featured!! :)
This Week's Featured Hoppers
Debbie at One Little Project at a Time
! It's a time of recipes this week, and Debbie's Peppermint Whipped Cream looks awfully yummy!
Peppermint Whipped Cream
And Melanie from Feeding my Giant shared a delicious soup recipe... we love soup. It's a winter staple meal around our homes! So have a look at her Creamy Chicken and Wild Rice Soup recipe!
Creamy Chicken and Wild Rice Soup
Thank you for sharing, ladies!
~~~~~~~~~~~~~~~~~~~~~~~~~~~~~~~~~~~~
Participate in the Blog Hop!
Have fun sharing in this week's blog hop, and have a blessed week, Ladies!
~~~~~~~~~~~~~~~~~~~~~~~~~~~~~~~~~~~~~~~~~~
One thing we love to do in our work is encourage ladies in making their homes... we are so pleased to host this Homemaking Blog Hop each week! Please join us, and share your links!
Topics can include... crafting, homemaking, encouragement, recipes, homeschooling, sewing, quilting, organizing, anything that has to do with making our homes!


At the bottom, use the link tool to share your link, title and pick your image, it's so simple! And yes, you can share multiple links. =)
Grab our Blog Hop button to add to your blog to share the fun!
*Required to participate*